£19.00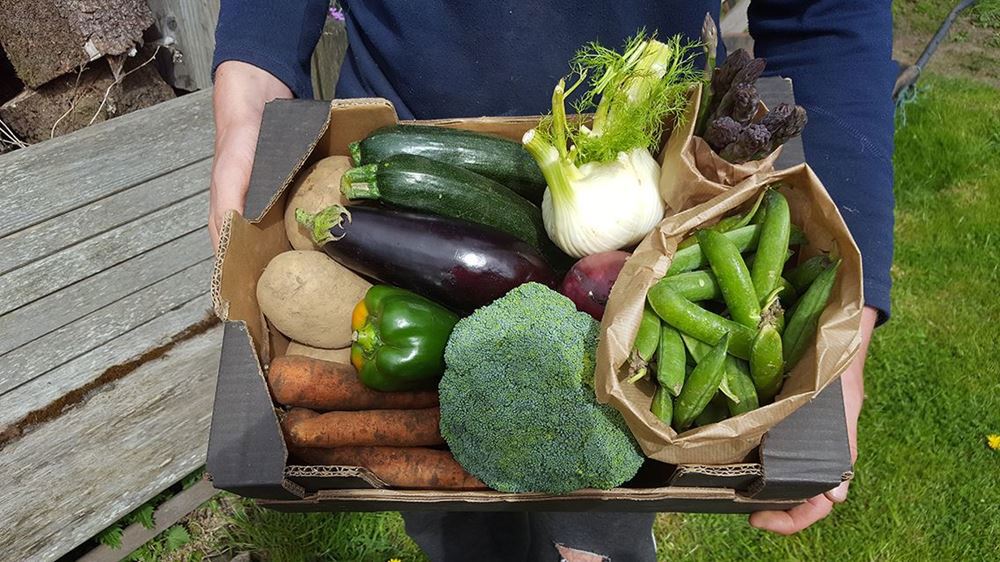 Contains c. 8-12 items of seasonal organic vegetables including larger and higher value items.
All of our veg box contain potatoes, carrots, and onions (red or white) or shallots as standard.
The cost of the box is reflected not only by the number of items in it, but also by the size of the items – most often the larger the box, the larger the weight of the items.